Exhibition Review on Sculpture Magazine
October 2016 Vol. 35 No. 8
by Margaret Rodgers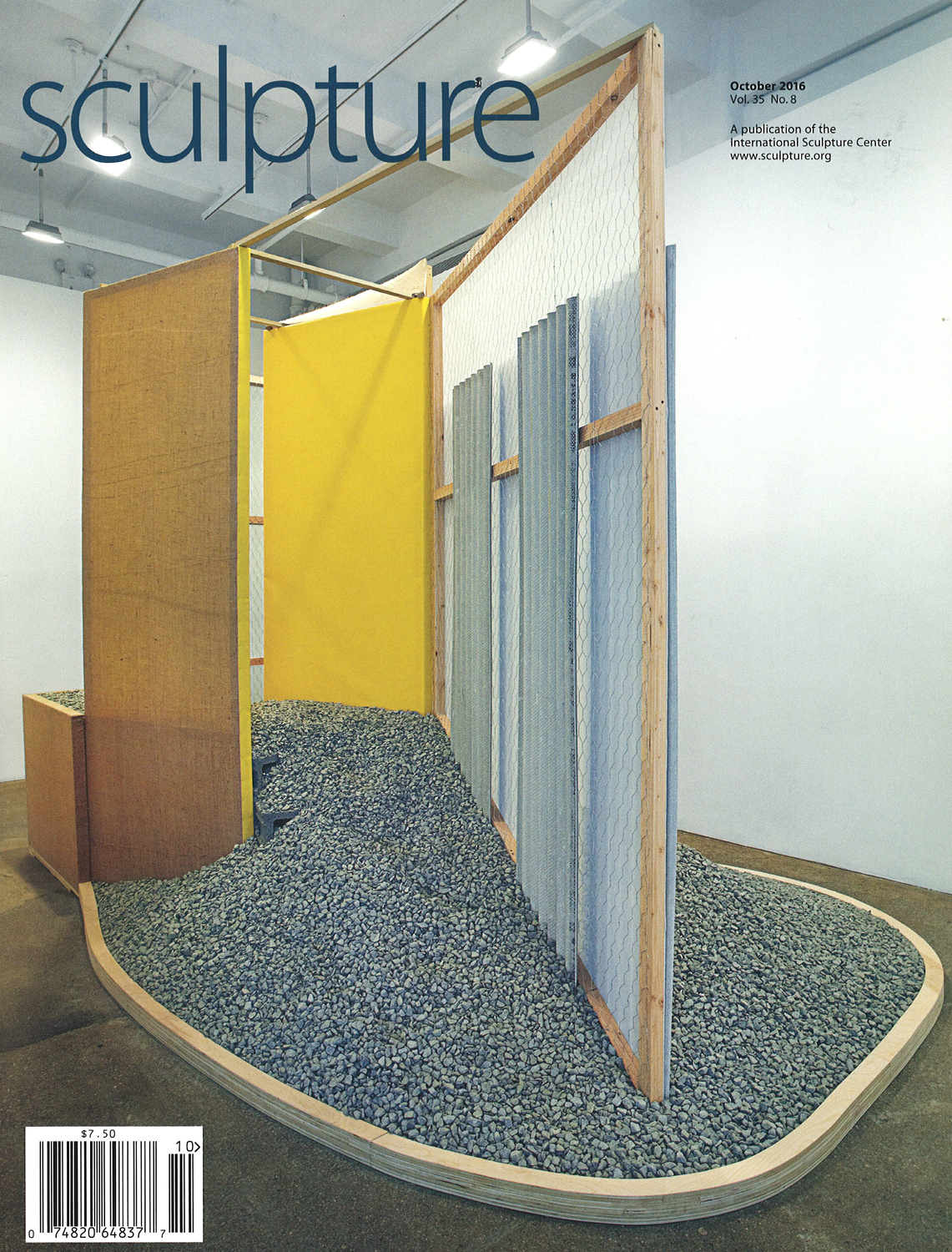 You can read the review here.
---
Yishu – Journal of Contemporary Chinese Art
Volume 14, Number 4, July/August 2015
Of Clouds and Cocoons: Interview with Xiaojing Yan
by Matthew Ryan Smith
Read PDF here.
---
---
---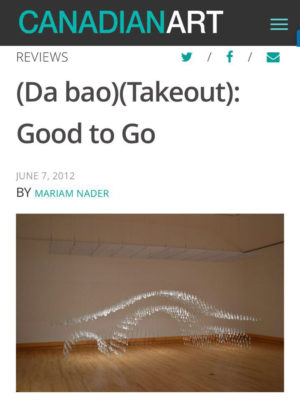 Review: (Da bao)(Takeout): Good to Go
Canadian Art online
by Mariam Nader
June 7, 2012
---
My work was included in the book Textile Art Around the world, page 53.
---
Gareth Bate
Winter Part 1: Jan. 2012, Spring Part 2: April 2012

---
---
---
(DA BAO)(TAKEOUT)
curated by Shannon Anderson and Doug Lewis with assistance from Selena Yang
24 May to 3 September 2012
VARLEY ART GALLERY OF MARKHAM
Participating artists:
Sara Angelucci and Han Xu, John Armstrong and Paul Collins, Cathy Busby, Gang Chen, Brendan Fernandes, Nan Hao, Ming Hon, Knowles Eddy Knowles, Laiwan, Minjeong Oh, Ed Pien, Shen Yi Elsie, Laurens Tan, Xiaojing Yan, and Zhang Zhaohui
---
---