Jan/7 – Feb/8
Robert Langen Art Gallery, Wildfrid Laurier University
Waterloo, ON
Exhibition Statement
My art practice focuses on intricate sculptural installations that explore the intersection of cultural and natural worlds. Classical Chinese mythology, folklore and symbolism act as the catalyst for my re-examination and reinterpretation of these century old references. By integrating Eastern and Western elements, I attempt to create a synthesized fluidly, which parallels my own cultural fusion as a Chinese-Canadian.
For this exhibition, I collected thousands of pine needles to create a mountain realm imbedded in silk organza. The reflected shadows created by the pine needles offer an additional dimension to the work allowing for an optical visual extension of the landscape. Using this approach provides an alternative and dynamic take on traditional Chinese landscape painting.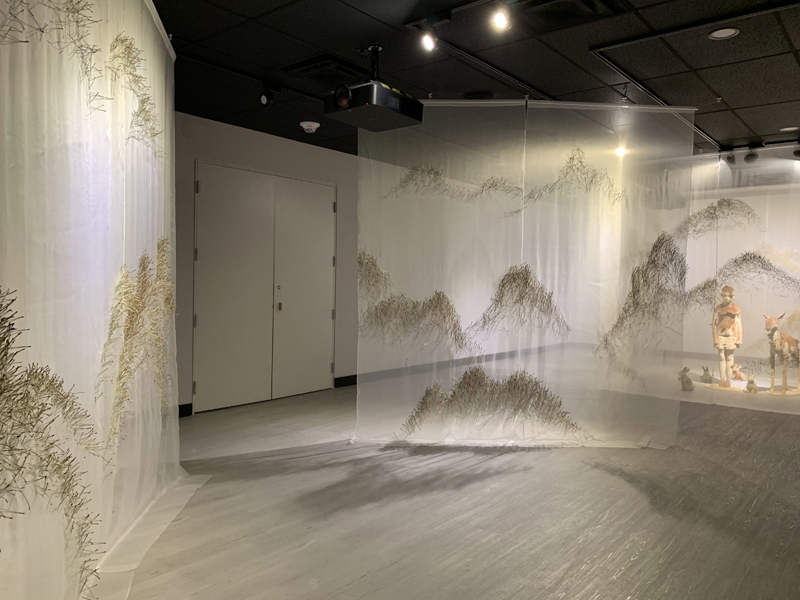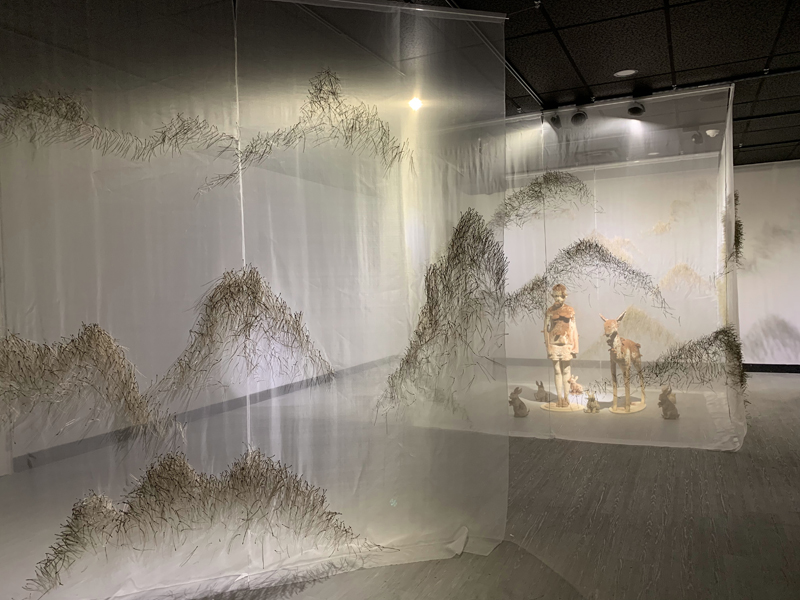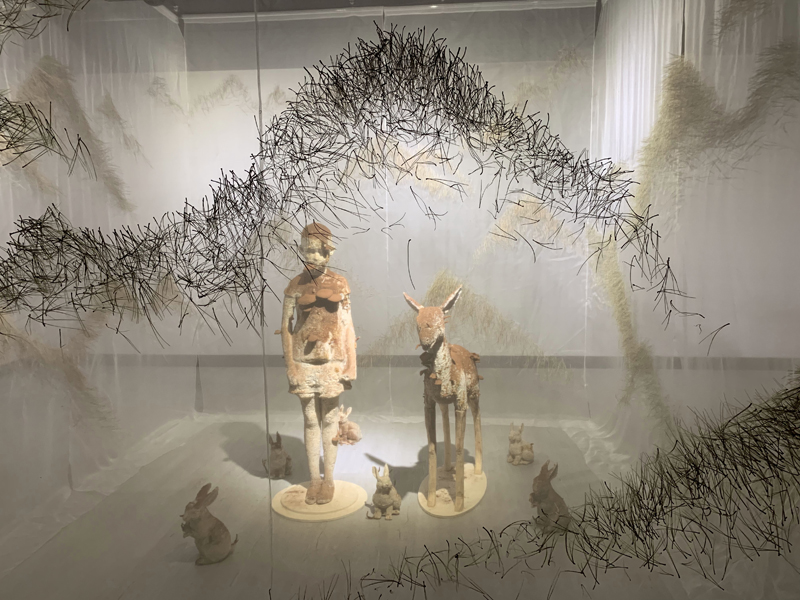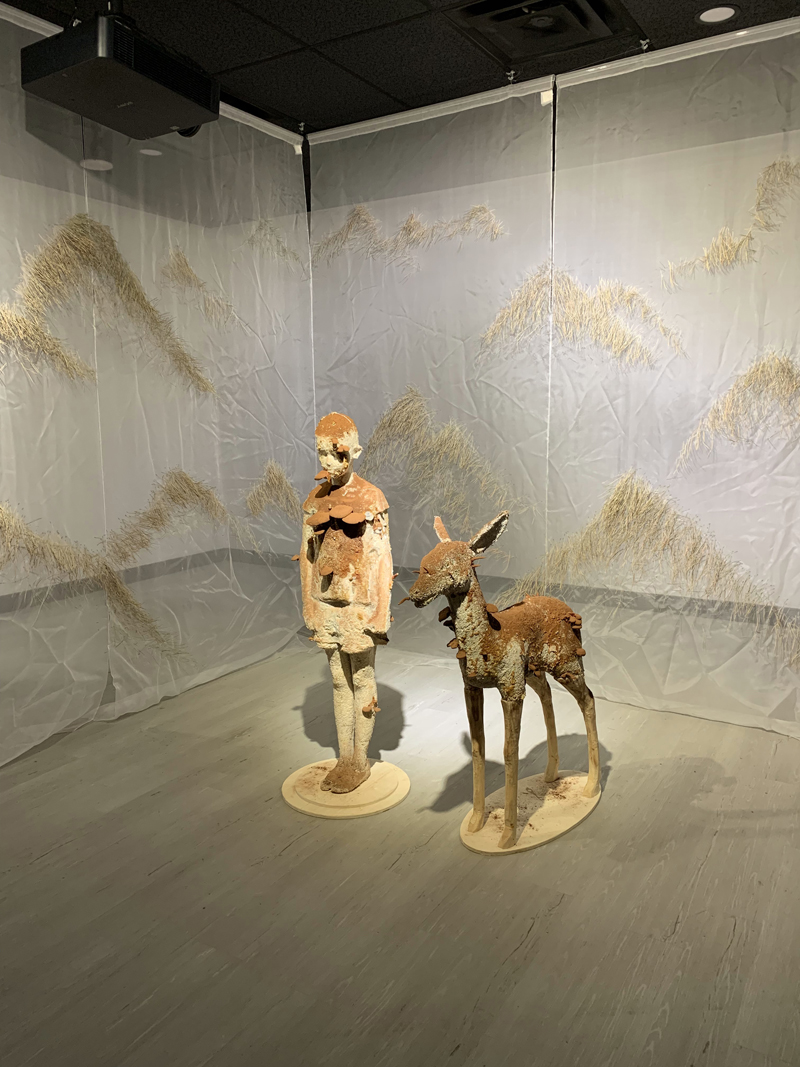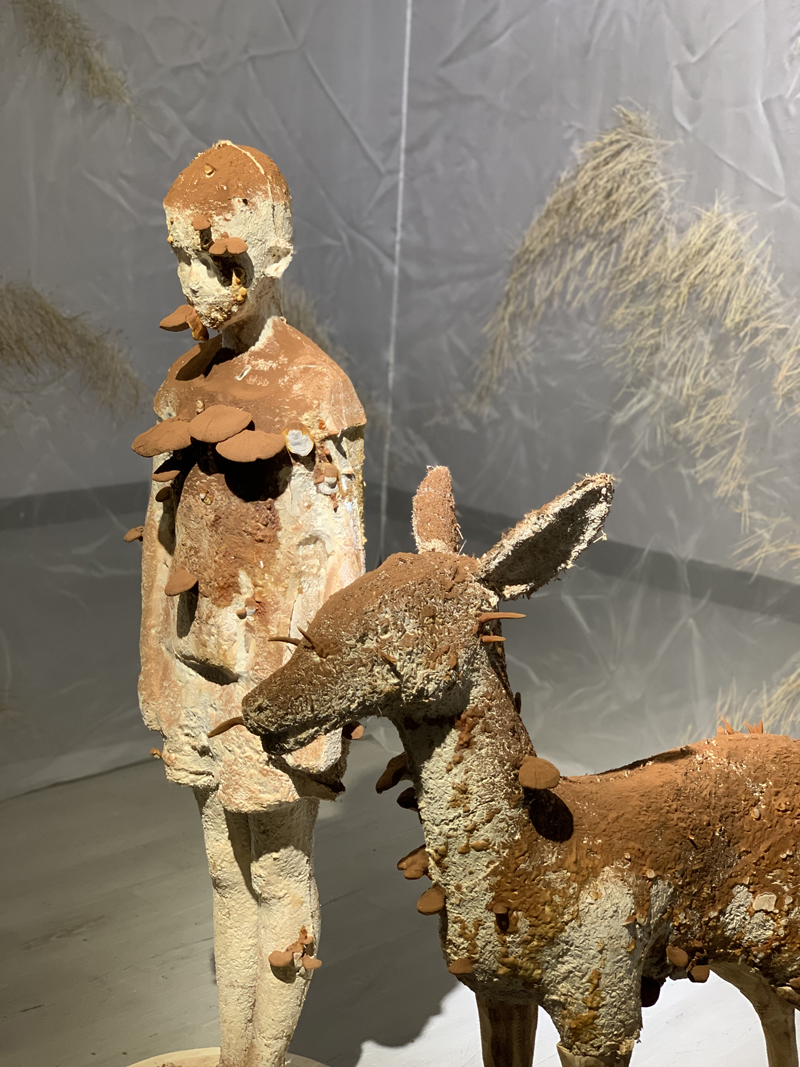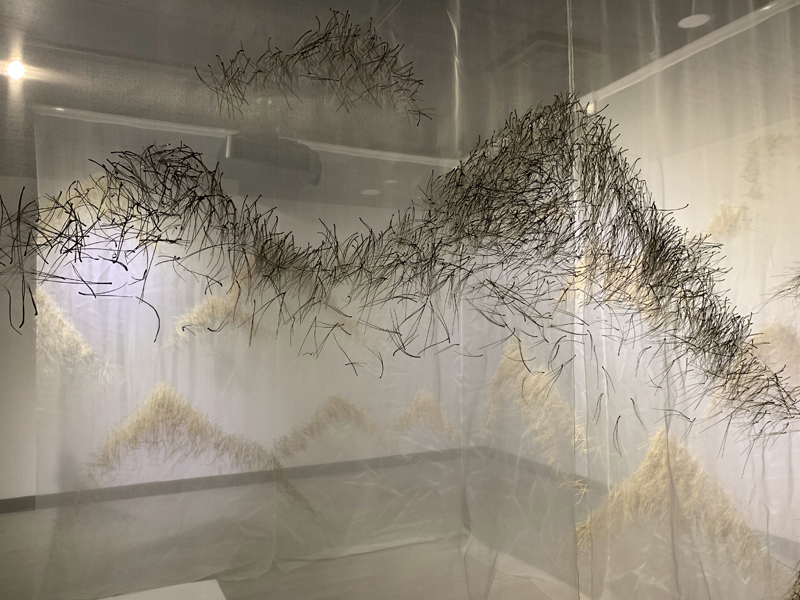 Heaven and Earth, Robert Langen Art Gallery installation view. Photo credit: Huang Yanqian.
Selected texts: The exhibition incorporates and reinterprets two of Yan's works: Mountain of Pines, made of sheer silk panels embedded with dried pine needles, and Far from where you divined, a series of sculptures made from cultivated lingzhi mushrooms.
"The combination of these sculptural works creates a surreal atmosphere where reality and the unknown collide," says Suzanne Luke, curator of the Robert Langen Art Gallery. "I love that this feeling of uncertainty is translated in such in a calm and peaceful manner. Viewers are left to question the true meaning of existence."