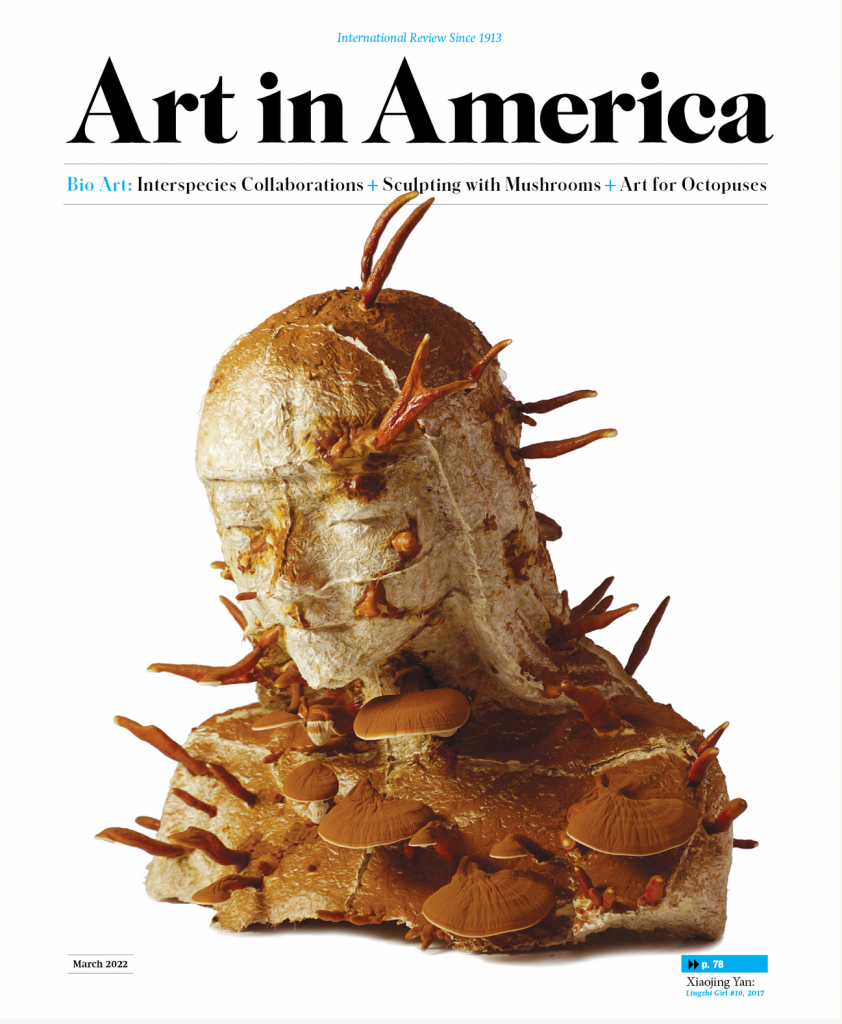 Cover of Art in America, March 2022. PDF
---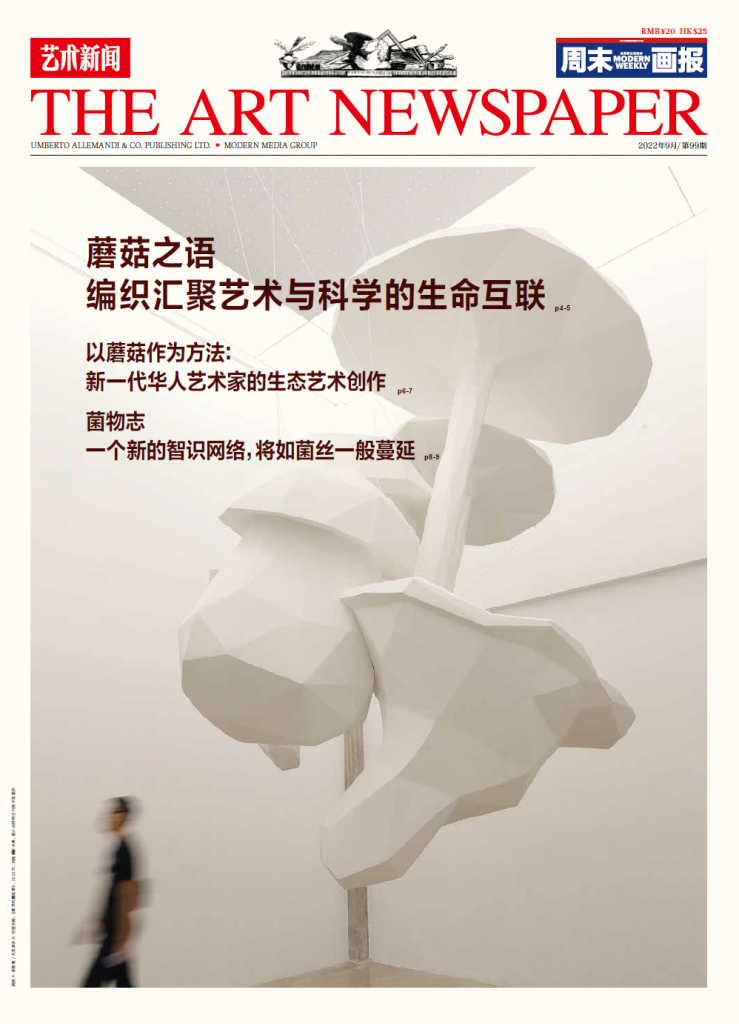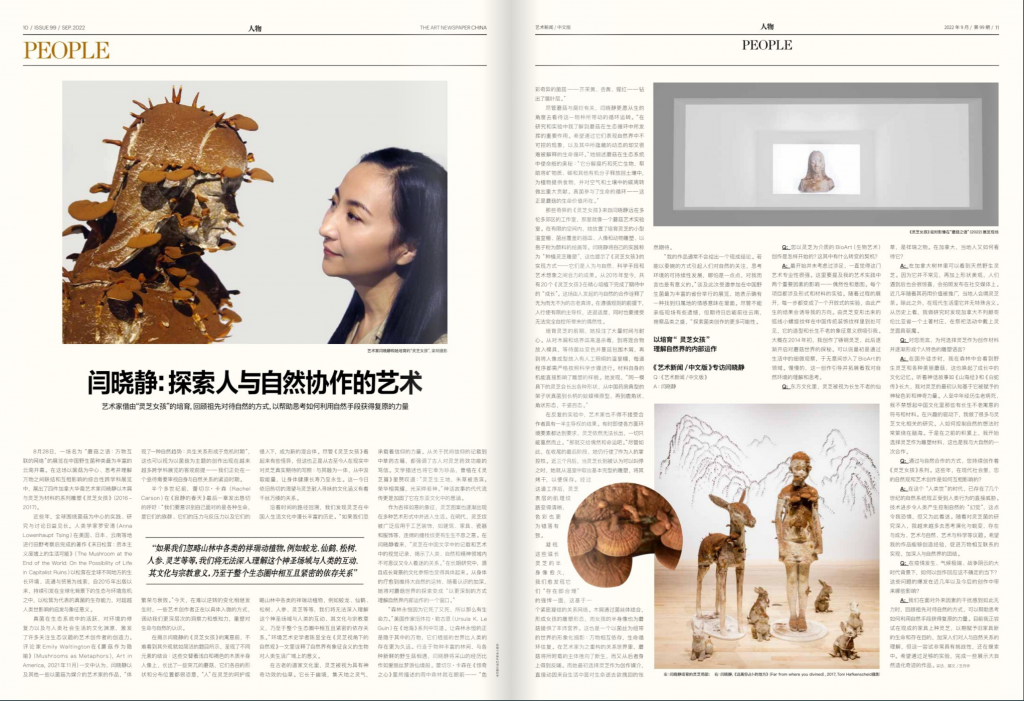 ---
---

"Mythical Mushrooms: Hybrid Perspectives on Transcendental Matters," was accepted and posted on the Leonardo Just Accepted (JA) page, hosted by MIT Press. The Just Accepted system allows for early online publication of accepted papers considerably before print publication. Printed publication will be in 2023.
This paper focuses on artist Xiaojing Yan's own artistic practice. She cultivates a series of evocative sculptural works out of lingzhi fungus by designing a controlled, human environment that, over time, gives way to an organic process. This hybrid bio-art experimentation relies as much on science as it does on fate. Lingzhi holds cultural significance in Chinese culture and is called the mushroom of immortality. Yan's works juxtapose Eastern mythology with contemporary culture to highlight environmental and social issues; her investigations with lingzhi mushrooms delve into the meaning of spirituality and metamorphoses and explore questions about being and becoming, art and nature, art and science, nature and existence.
Read the PDF.
---
---
Mushrooms as Metaphors
By: Emily Watlington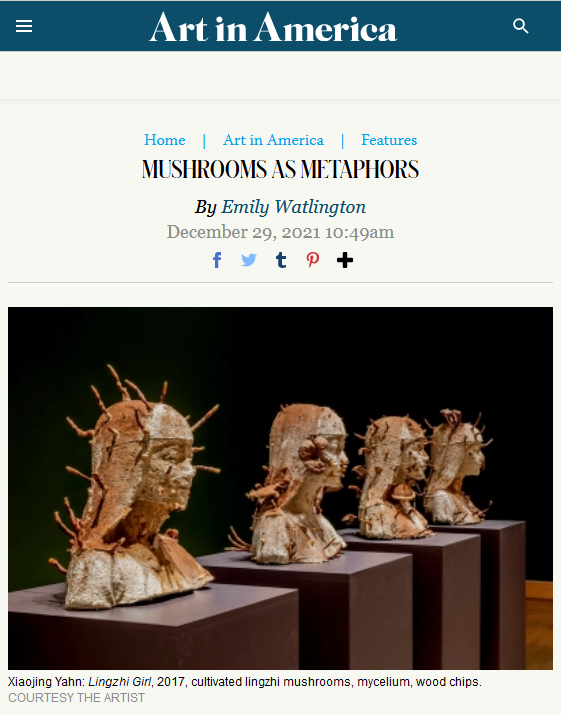 ---
---
Xiaojing Yan: A Wanderer's Mind
by Andrea Carson Barker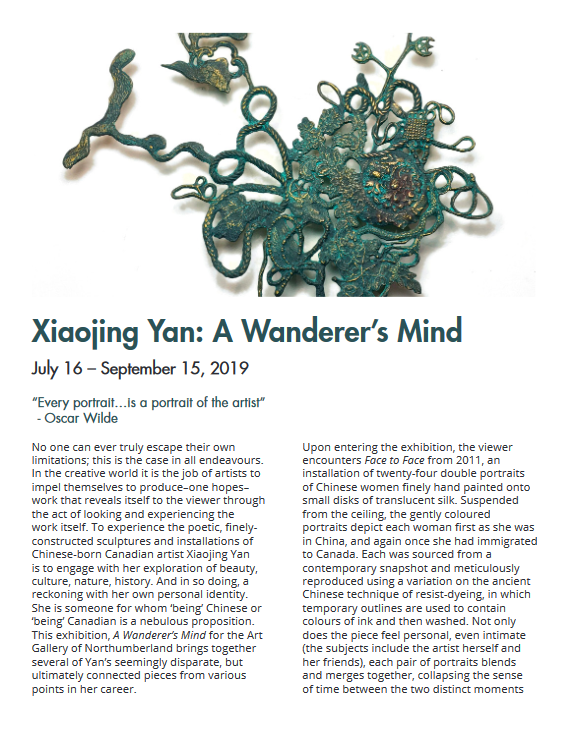 Read PDF.
---
---
Xiaojing Yan: Auspicious Omens
Suzhou Museum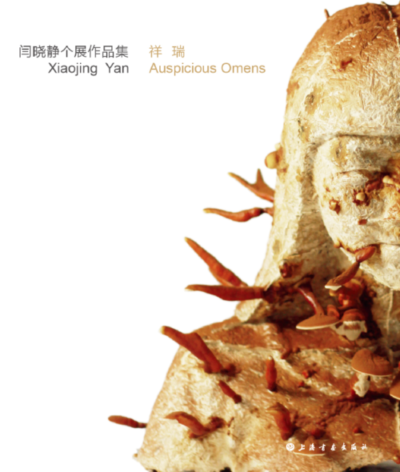 Paperback: 114 pages
Publisher: Shanghai Paintings And Calligraphy Publishing House (2018)
Language: English and Chinese
order here

---
---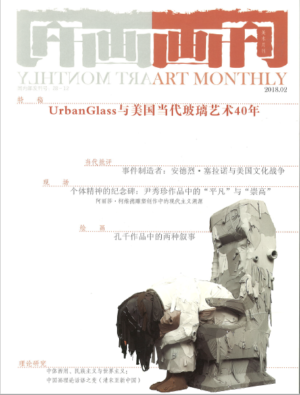 Read PDF .
---
---
闫晓静:通感与灵光
Art China-The Leading Contemporary Art Magazine in China
Vol 3. April 2018
《艺术当代》2018年第三期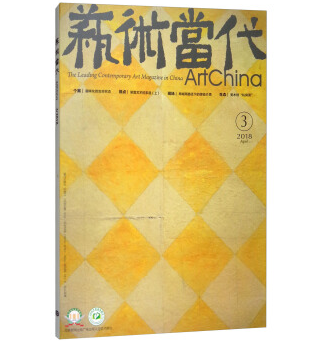 Read PDF.
---
---
---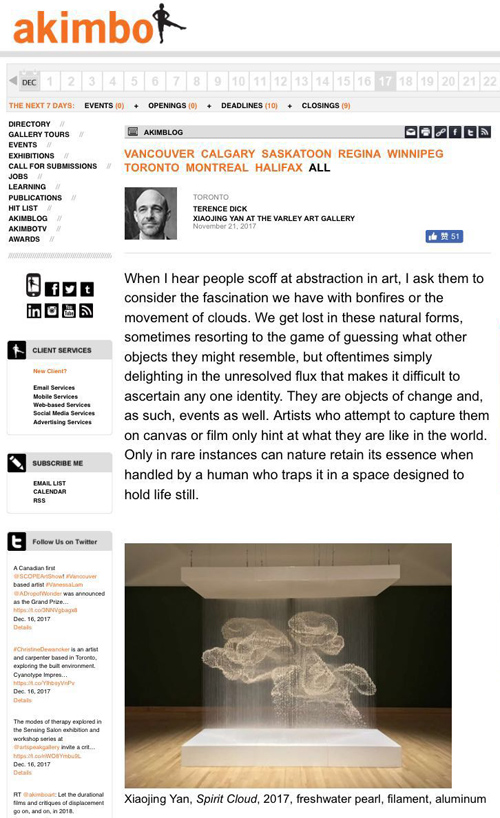 By Terence Dick
click here to read the review.
---
---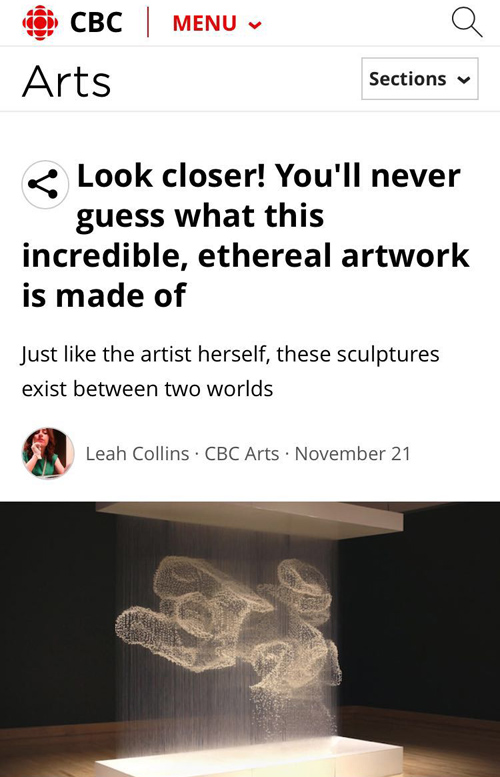 Click here to read the review.
---
---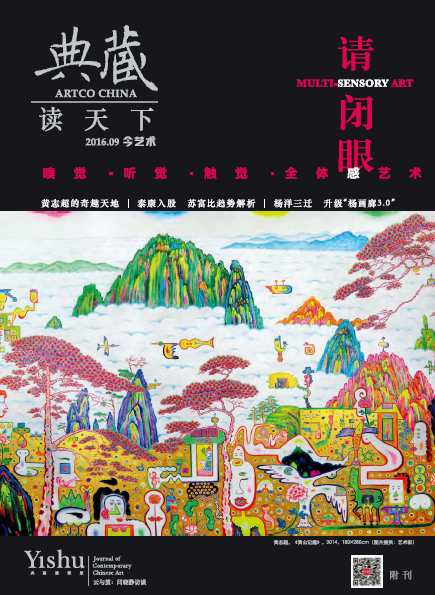 Read  PDF .
---
---
Exhibition Review on Sculpture Magazine
October 2016 Vol. 35 No. 8
by Margaret Rodgers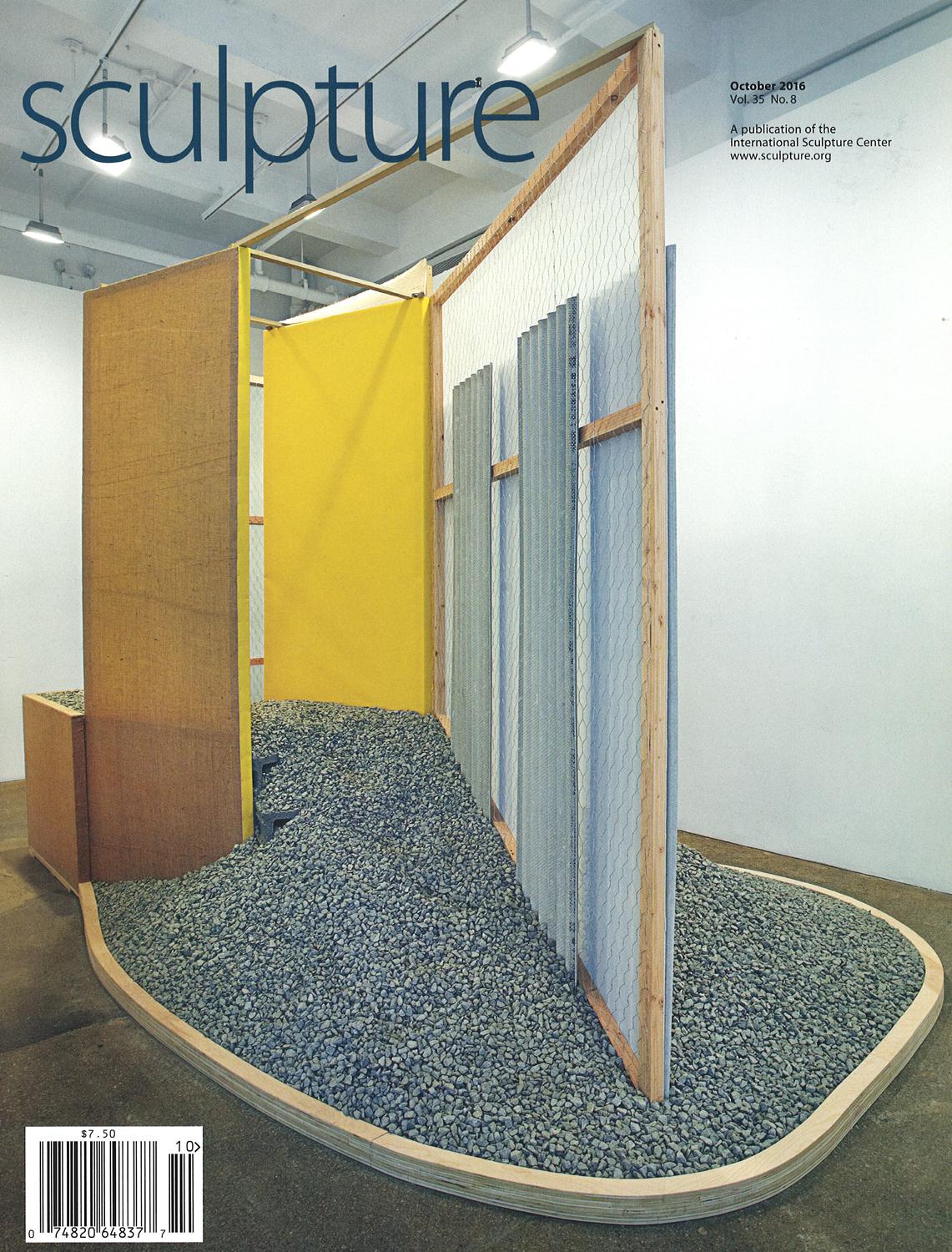 Read  PDF.
---
---
Yishu – Journal of Contemporary Chinese Art
Volume 14, Number 4, July/August 2015
Of Clouds and Cocoons: Interview with Xiaojing Yan
by Matthew Ryan Smith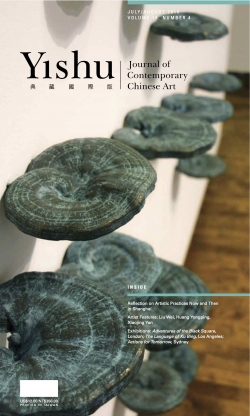 Read PDF.
---
---
Innocence & Experience Exhibition Catalogue
essays by Stanzie Tooth and Shannon Anderson
Lonsdale Gallery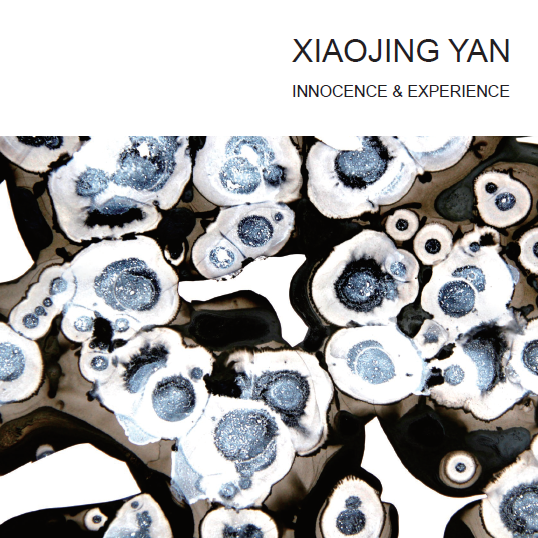 Read  PDF.
---
---
---
---
Gareth Bate
Winter Part 1: Jan. 2012, Spring Part 2: April 2012


---
---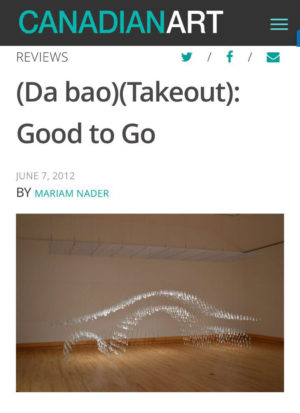 Review: (Da bao)(Takeout): Good to Go
Canadian Art online
by Mariam Nader
June 7, 2012
---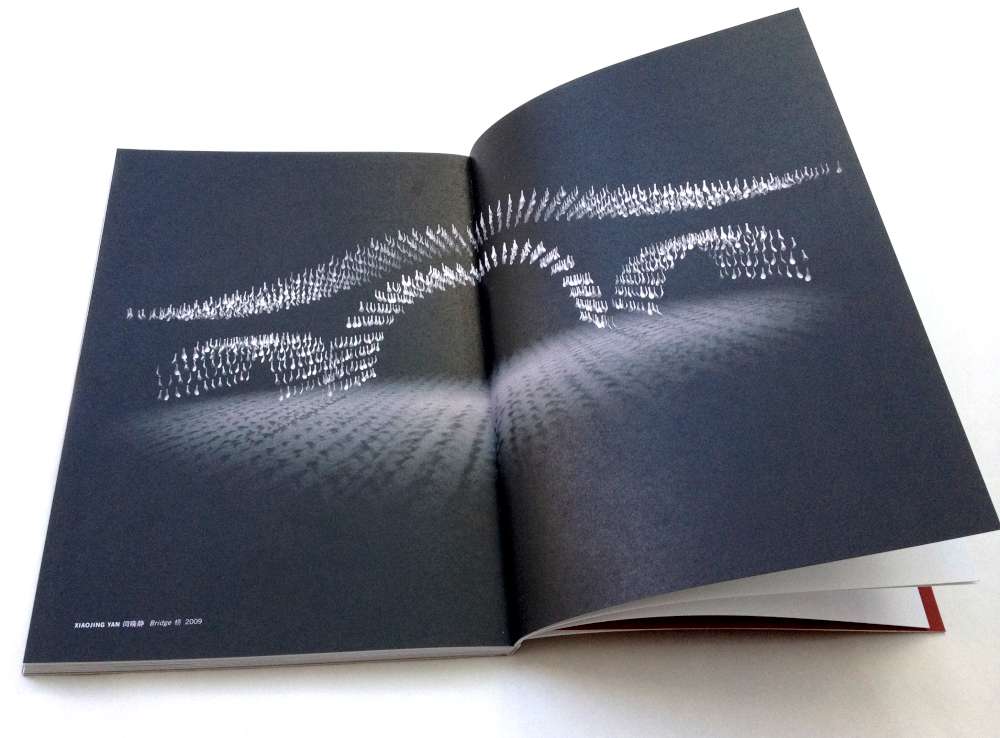 (DA BAO)(TAKEOUT)
curated by Shannon Anderson and Doug Lewis with assistance from Selena Yang
24 May to 3 September 2012
---
---
Read PDF
---
---
A Floating Life: The Art of Xiaojing Yan
Exhibition essay by Millie Chen
Read PDF here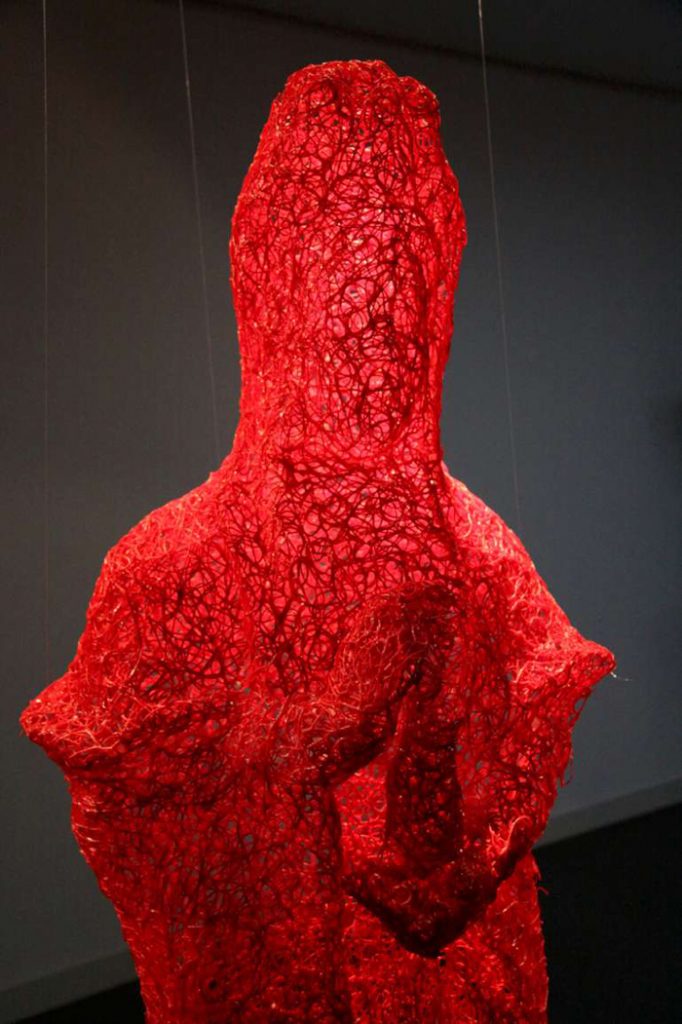 ---
---